2021 Manasquan Fishing Club Award Winners
o Largest Blackfish
from Boat
18.5 Inches, 4/28/21 from boat, the late
Tom Siciliano
o Catch & Release -
Largest Striped Bass


44.5 Inches, 11/6/21 from boat
Luis Cadalzo


o Special Award -
Largest Bluefin Tuna


39 Inches, 6/24/21, from boat
Sean Wohltman

o Clem Danish Memorial Award
(

Largest Surf Caught
Striped Bass)
35 Inches, 3/30/21
Tommy Freda
o Carl Fletcher Memorial Award
(Largest Ocean Caught Fluke)
Can only been awarded once per individual
4.71 Pounds, 8/14/21
Frank Cuccio
o Ed Walsh Memorial Award-
Largest Manasquan River Caught Fluke
19 Inches, 7/11/21
John Poruchynsky
o Fred Waltzinger Memorial Award
Largest Fluke Overall


28 Inches, 7.2 Pounds,9/15/21
Luis Cadalzo
o Frank Donelly Memorial Award
Largest Ocean Caught Black Seabass
16.5 Inches, 6/10/21
Jack Mitkus
o Outstanding Service Award
This award recognizes the club's appreciation to a member for their continuing service, fellowship, and community spirit.
It is awarded as a token of our thanks for their tireless efforts in the performance of their many roles and their huge contribution to the success of The Manasquan Fishing Club.
Clem Danish Memorial Award
(Largest Surf-Caught Striped Bass)
Clem was the owner of Fisherman's Cove bait shop, now a Manasquan historic site. He was a founding member of the MFC and a dedicated surf fisherman who passed on his knowledge to anyone entering his shop.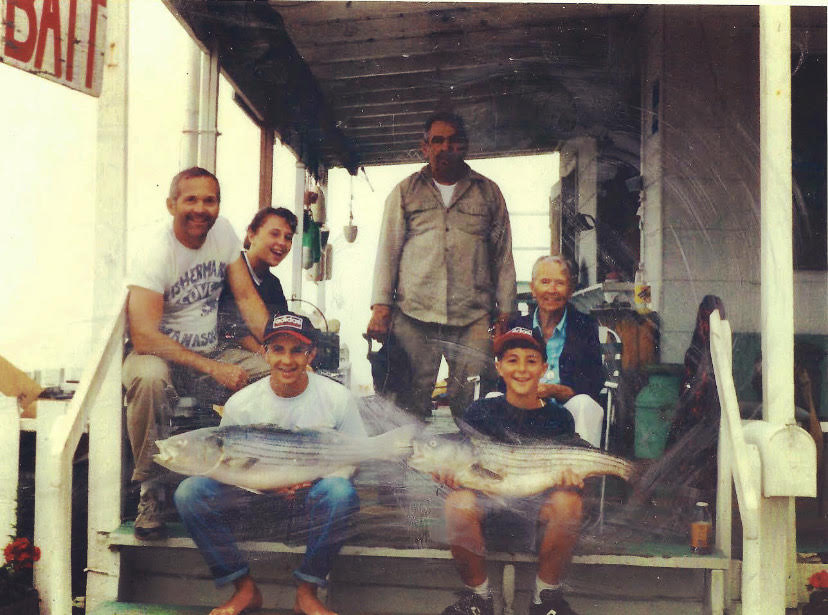 Ed Walsh Memorial Award
(Largest River-Caught Fluke)
Ed was a past president and well respected club member. His home and boat were located right on the Manasquan river. The largest river caught fluke now bears his name.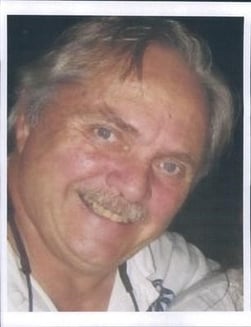 Frank Donnelly Memorial Award
(Largest Ocean-Caught Sea Bass)
Frank was a dedicated Sea Bass fisherman was a fixture on local recks and hard bottom. He along with his brother Pete and son Patrick were long-term active members.
Fred Waltzinger Memorial Award
(Largest Fluke Overall)
Fred was a truly dedicated fluke fisherman who tagged and released nearly 200 fluke each season. His dedication to perfecting his craft, sharing his knowledge, along with furthering the scientific study of fluke growth and movement, earned him respect among his peers.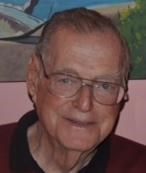 Al Lake Memorial Award
(Largest Ocean-Caught Bluefish)
Al was our longest serving board member and was recording secretary for nearly 20 years. He ran his boat Else IV every weekend and always invited new members and potential new members to come along. He recruited more new members on his boat than anyone else.
Carl Fletcher Memorial Award (Largest Ocean-Caught Fluke)
The Fletcher Memorial Award is the most prestigious award for the Manasquan Fishing Club. It can only be won once in a lifetime and is awarded to the angler who caught the largest Fluke in the Ocean who has not previously won the award.
Carl Fletcher's wife donated his oat to the club after his death. The boat was sold and proceeds and interest have supported this ward since 1973.
Fletcher Memorial Award Winners by Year
| | | | | | |
| --- | --- | --- | --- | --- | --- |
| Year | Winner | Weight | Year | Winner | Weight |
| 1973 | Lee Messick | 10.19 | 2000 | Tom White | 9.5 |
| 1974 | John Slebodnick | 9 | 2001 | Al Wynne | 8.6 |
| 1975 | Helmut Larson | 6.13 | 2002 | Bob Shocody | 8.8 |
| 1976 | Stan Marsh | 9.44 | 2003 | Joe Jarema | 8.8 |
| 1977 | Floyd Coulter | 4.13 | 2004 | Al Spiro | 10.34 |
| 1978 | Sig Gruskowski | 9.5 | 2005 | No Winner | 10.63 |
| 1979 | Ed Procalo | 4.25 | 2006 | Fred Waltzinger | 4.81 |
| 1980 | Frank Huber | 6.25 | 2007 | No Winner | 7.5 |
| 1981 | Phil Manheimer | 6.56 | 2008 | Joe Puntasecca | 5.66 |
| 1982 | Jack Snell | 6.38 | 2009 | Tom Estlow | 6.12 |
| 1983 | Gary Dickerson | 7 | 2010 | Greg Jewell | 6.99 |
| 1984 | Harold Hoerster | 5.88 | 2011 | Tom Sicilliano | 7.7 |
| 1985 | Buzz Topley | 6 | 2012 | Frank Richetti | 6.88 |
| 1986 | Jim Swift | 5.25 | 2013 | Paul Maclearie | 7.7 |
| 1987 | Peter Fecko | 8 | 2014 | Bob Shepard | 8.13 |
| 1988 | Frank Donnelly | 6.5 | 2015 | Fred Yarmolowicz | 8.2 |
| 1989 | Bill Bradley | 6.69 | 2016 | Chris Wood | 7.44 |
| 1990 | Jeff Careatti | 5.5 | 2017 | Chris Jewell | 5.09 |
| 1991 | Al Kulaszewski | 5.38 | 2018 | Ken Shiloff | 5 |
| 1992 | Ken Green | 5.81 | 2019 | Luis Cadalzo | 5.56 |
| 1993 | Peter Murcko | 8.13 | 2020 | Sean Wohltman | 5.7 |
| 1994 | Mike Montorio | 5.56 | 2021 | Frank Cuccio | 4.71 |
| 1995 | Pat Donnelly | 8.13 | | | |
| 1996 | Tom Tallon | 10 | | | |
| 1997 | Joe Martz | 8.6 | | | |
| 1998 | Mike Grobe | 7.3 | | | |
| 1999 | Vince Loveland | 7.25 | | | |